About Us
Artemis is the Greek goddess of the hunt. We pursue and capture insights for our clients.
The meaning of research is to feed design, decision, action... It must have design, too.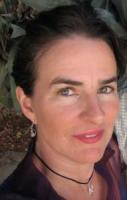 Elizabeth is a cultural historian by training, and for more than a decade has been applying her qualitative research skills to business problems and design solutions. First at E-Lab in Chicago and then at Sapient in London, she designed and executed research programs in a range of industries, including consumer electronics, travel, telecommunications, financial services, food, retail services, semiconductor and consumer packaged goods industries. She set up the research practice for Sapient UK. The results of her project work have directed product development, brand identity and marketing and communication strategies at companies such as Sony, SC Johnson, Unilever, General Mills, Fidelity, Kraft, Marrriott, and HP. Elizabeth is a seasoned communicator, having taught at college-level, spoken at conferences, directed workshops, and published professional articles. While living in London, she was regularly asked to appear on BBC radio as an expert in consumer research. She writes cultural and art criticism.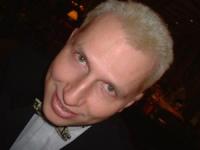 Magnus contributes to innovative product and service development with his experience in project management, business analysis, user advocacy, and process improvement. He has over two decades of experience in the successful planning and execution of innovative projects, software development, risk management, and change management initiatives. He has delivered leading technical solutions across multiple industries —including e-business, entertainment, online media, finance, travel, security systems, healthcare, and education. Drawing on a deep understanding of tools and approaches to manage both simple and complex projects, he has worked with multidisciplinary teams in full life-cycle projects. He fosters organizational learning, process improvements, and knowledge sharing. Fluent in English, French, and Swedish. International business experience in Europe and America. Experienced workshop facilitator and public speaker.